October 26, 2012
PART 1 of 2
Launching a new website can be a lot like going to a big party. You go through all of the preparations: deciding how you want to look, finding the perfect outfit and accessories, putting them together with just the right flare. You assess the final product with butterflies of excitement. Similarly, your new website has probably taken countless hours of design, development and testing by the time it's ready for the much anticipated launch.
But what if rather strutting out the door, you plop down on your couch to watch House? The whole effect falls flat. A new website that doesn't step out and flaunt itself will have a similarly lackluster outcome.
Enter the critical triumvirate of solid website development, deliberate search engine optimization and active social media integration. In today's marketplace, the lines between social media and search engine optimization are no longer clearly drawn. The two now work together to drive traffic to your site and leads to your business. 
At Chapter Three, we don't want your website to just look pretty. We want your business to succeed. So here's a guide to best practices for developing and promoting your Drupal website:
Capture the Memories: Reporting
In SEO and social, beauty is not in the eye of the beholder. Objective, measured results are critical. These metrics are the only way you'll know whether your strategies are working and where you need to improve. Here are a few important ways to measure performance:
One important stat to track is the bounce rate of pages with <15-second on-page durations. You can do this by adding a line to your Google Analytics tracking code. This tells you which pages are performing poorly so you can improve or remove them.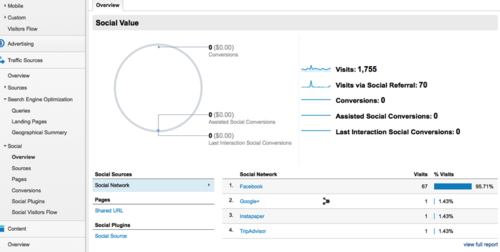 Proper Etiquette: Best Practices for SEO with Drupal
Install the SEO Checklist module and use it as a basis for a search- and socially optimized site. This module provides a comprehensive list of other modules that should be installed, enabled and configured. The listed modules make it easy to do important things like add meta tags, create descriptive page titles, customize URLs and much more. For a complete list of dos and don'ts, straight from the source, check out Google's list of SEO best practices.
Here are a few more tips:
Make sure you do a URL normalization. Use a 301 redirection so your domain name resolves to the same place regardless of whether the www prefix is used.
Tweak your robots.txt file. (Volacci has a good article on how to customize robots.txt.)
Check out the Drupal SEO Tools module: an integrated suite of tools for search engine reporting, analysis and optimization.
 
Blog, Blog, Blog
A blog is a great way to house frequently updated web content. Here are some guidelines for blog content and promotion:
Choose topics that are relevant to your customers or potential customers.
Develop interesting and useful content that can be delivered in multiple formats.
Create case studies and videos.
Maintain an editorial calendar that schedules two to three posts per week. Use "Rel= Author" to tell Google who authored the content and link to a Google+ profile.
Create guidelines and best practices so employees can easily Tweet, Facebook, post to LinkedIn, etc.
Submit posts to sites like urlwire.com and fark.com to help establish an industry following.
Share your blog posts on Facebook, LinkedIn and Twitter.
Always respond when somebody comments on your posts.
Here are some tips for formatting your blog content:
Show the reader how your story will change their life in the first 50 characters. 
Convey a sense of urgency.
Use keywords in the title and first sentence.
Use bullet points.
Use subheadings.
Use captions with images.
Include natural anchor text, linking to relevant pages every 120 words or so.
Use on-page social signals to encourage users to share the content. Several Drupal modules can do this, including Social Media, Gigya, AddThis and ShareThis.
See Part 2 of this post for details on Facebook, Twitter, LinkedIn and more.