February 25, 2016
Slack is the process of achieving goals by going with the flow. It's such an important concept, that the Church of the SubGenius created a religion around it. When Chapter Three adopted Slack as a productivity tool almost two years ago, we had something of an epiphany.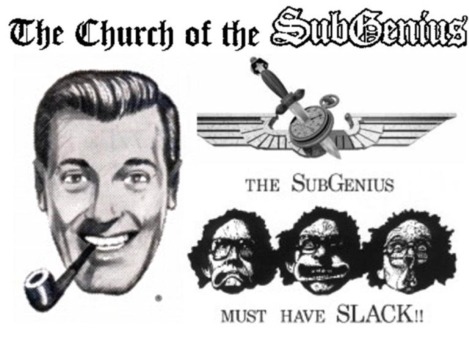 Slack is Taking Off
Chapter Three started Slacking in July 2014. We now have a dynamic community with 83 channels and about 30 users who send roughly 2,000 messages per day. And it's not just Chapter Three that has latched on to Slack; the company has over 2 million active daily users and just won a Crunchie award for the fastest rising startup.
What Does Slack Do?
Slack is a team communication tool featuring private chats, chats between multiple people and chats within channels devoted to specific topics. It's also a way to quickly share files and track work using third-party integrations.
Slack Integrations
Within a Slack chat, you can drag and drop files from your computer or pull them in from services like Dropbox, Box and Google Drive.
Slack also has integrations with many of the tools we use at Chapter Three like Google Calendar, Zoom, GitHub, JIRA, New Relic, Travis CI, and Twitter.
The Google Calendar integration, for example, displays any linked calendar in any channel you choose.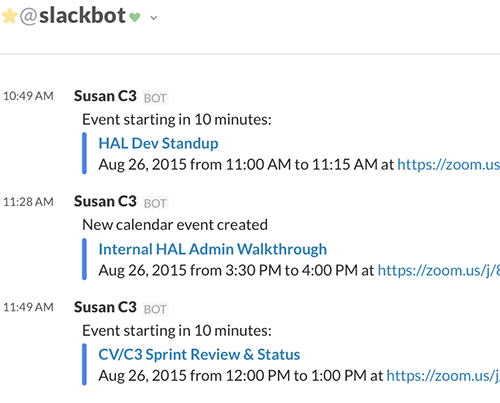 The GitHub integration posts commits, pull requests and issue activity to selected channels.

We also have integrations with CatFacts and Giphy.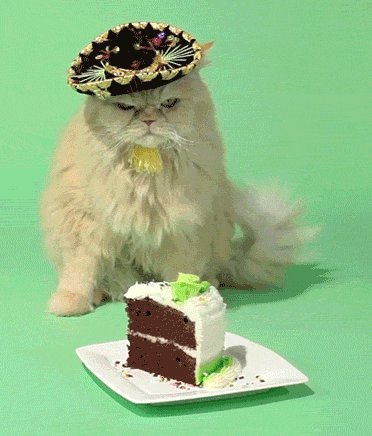 Slack Provides a Historical Archive
One of the most powerful features, and a significant advantage over chat tools we've used in the past, is Slack's searchable archive of all conversations and files. This saves us a lot of time digging around for that one file that we know we uploaded that one time...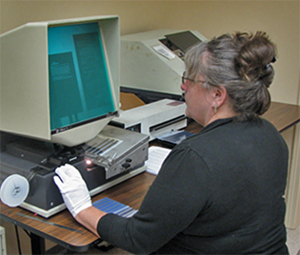 Here are Some of our Favorite Ways to Use Slack
Cmd + T or Cmd + K to switch between conversations
Jump to any conversation or channel with a keystroke.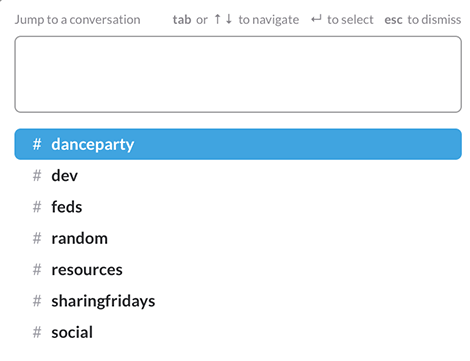 Star frequently used channels
Stick your active project channels to the top of your sidebar.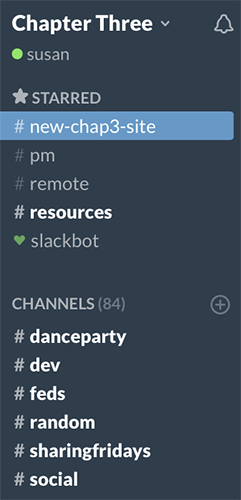 Choose a custom theme
You're staring at it all day, so select a custom look and feel that's pleasing.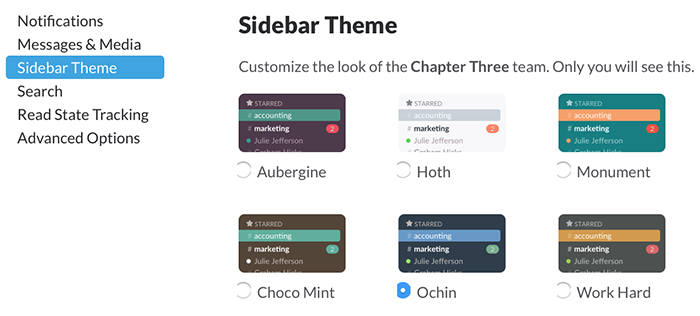 Once you do, an extra menu in the left sidebar lets you toggle between accounts.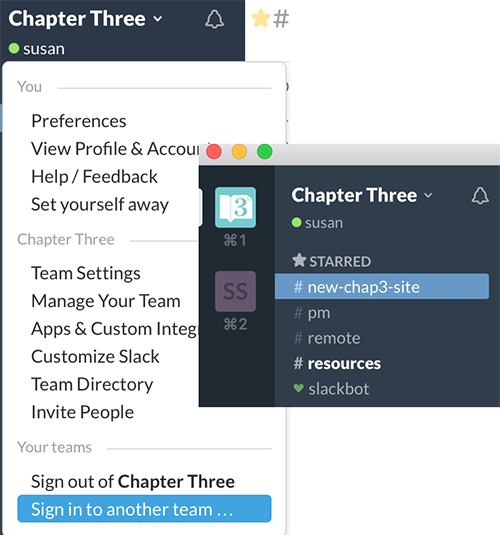 Take Slack out of the browser
Use the desktop and mobile apps to free your browser and send and receive messages on the go.
My favorite tip is the "powerful magic". Go to Preferences -> Advanced Options and select "Hiding all channels etc., with unread activity, unless they are starred."
Another good one is to mute or reduce notifications on noisy channels. To do this, open the channel that you want to modify, click the gear icon near the top right and select Notification preferences.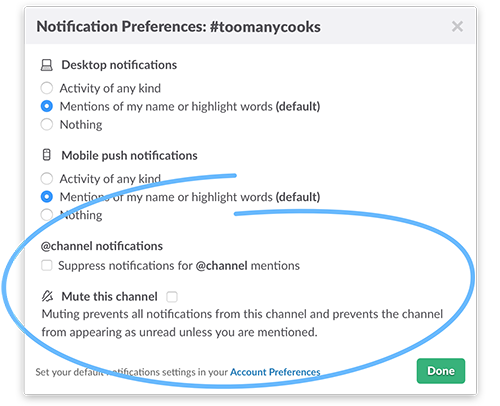 Add custom emojis
Bringing people together is one of the secrets of doing excellent work and we use lots of custom emojis to foster community.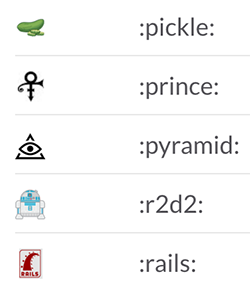 Use group direct messages
We often have group conversations that don't require their own channels. Group direct messaging keeps the right people in the loop. Click the + sign next to the Direct Messages header in the sidebar to add people to a group chat.

Program Slackbot to respond to certain words or phrases. When someone types one into a chat, Slackbot will return the cheeky reply you have crafted.

Create a Social channel
Our Social channel follows competing Twitter feeds. We use it to comment on and stay up to date with our industry.
Use Screenhero for voice, video and screen sharing
Start a screen sharing session from anywhere by typing "/hero @username".
Star Messages
Star important messages by clicking the icon between the timestamp and username. View your starred items by clicking the icon at the upper right.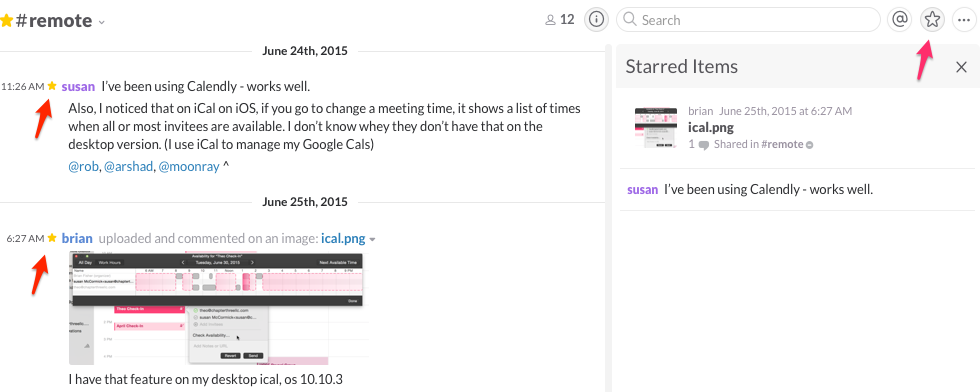 Pin messages and files to a channel for reference
Stick important messages and files to a channel's sidebar so they're front and center. Hover over a message or file, click "…" and then select "Pin to #channel".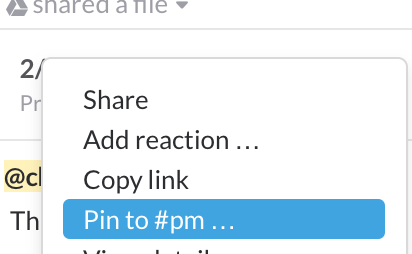 Have unread messages emailed to you
This is a good way not to miss an important message and is configured at Accounts -> Notifications.

Slack is useful from an organizational perspective
To give insight into usage, Slack provides statistics to team admins including the number of messages and files sent and the number of readers and writers by day. It also reports on the number of messages and files sent by user, day and month.
It sounds like Slack is God's gift to geeks. Is there anything it can't do?
As an email-centric user, one of my challenges is keeping track of questions and requests that I can't address at the moment they're posted. Some of our team use external to-do lists like Trello, TeuxDeux, and Wunderlist for this purpose. I've taken to starring messages and trying to remember to keep my starred message panel open in the right sidebar to review them when I have time. I unstar them when I've addressed them, and they disappear from the sidebar.
Slack is helping to effect change as its popularity soars
Slack has taken off in the two years since it was released and it's leveraging its popularity to bring attention to racial and gender inequalities in tech. Women comprise 43% of managers and 24% of engineers at Slack and Slack sent four black, female engineers to make a statement when receiving its recent Crunchie award.
It's working
One of Slack's main goals is to make us more productive by reducing the amount of email we send and receive. It has certainly been a godsend for Chapter Three and many other companies that need a central communication system for diverse teams working on distinct projects.
If you have any Slack workflows, tips or tricks, please share them here.